Reclaiming Worship
Reclaiming Worship
Reclaiming Worship
Living as an act of worship
Reclaiming Worship
The series title, "Reclaiming Worship," suggests we may have lost something.
What is worship?
This series explores the biblical text and language to propose an answer that may surprise you.
Together let us rediscover the concept of worship, and reclaim its place in our lives.
Below are the links to this series in reverse order. You can also click here to go to the first post: "Between Worship and Doubt." You can click "NEXT" at the end of each post to go to the next one in order.
As an alternative, here are the episodes in the order in which they were presented – simply click on the title to go to the post:
2. Between Attraction and Fear
3. The Dangerous Act of Worship
7. Idol Busters
8. Uprooting idols in your soul
9. 4 Elements of Worship Renewal
You can write to me at jmacdonald@outreach.ca or by clicking here for the 'Contact' form.
I invite you to subscribe to download your free copy of Listening Well to Matthew, and to receive useful newsletters.
Photo Credit: splib1 via Compfight cc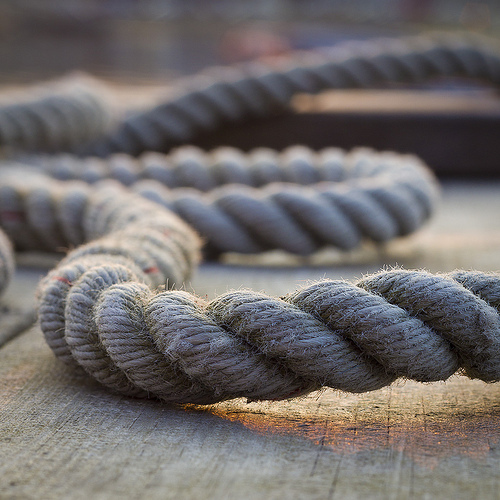 While scanning a newspaper dated November 3, 1911, an article caught my eye. It was about the ropes used in the British navy.   Since the days of Admiral Nelson, each rope used in the British... View